For Best NW1 Cleaning Company Brent, Look No Further!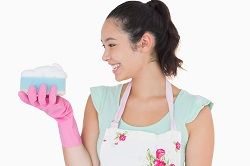 Welcome to the home page for the leading NW1 cleaning company in Brent. For over a decade now, Brent Cleaners have been helping the people of this thriving borough of Brent clean their homes and offices, combining our high quality of personal service with an even higher level of quality. Whatever you need from a Brent cleaning company NW3, we are here to help with the widest range of cleaning services NW3 available in London, so give us a call on 020 3743 8174 and put us to the test.

Sometimes, the best way to sum something up is to a cliche, and we are firm believers that it is just as much a question of how we go about our cleaning business, as it is about what we do. For ten years we have invested heavily in our cleaning products, equipment and most importantly staff and as you flick through the site we believe that you will see the benefit that this brings to you as our customers. On the testimonials page you will see clearly how our staff understand the trust that you are placing in them by allowing them into your home and they act accordingly. We are exceptionally proud of the feedback we have received over the years and in many ways, for prospective customers it may be the best way of proving that there is substance in what we say.

However, as well as our service, we also provide unparalleled flexibility and range of cleaning services in Brent. By placing a range of professional equipment and products in the hands of highly skilled cleaning teams we are able to tackle everything, from commercial kitchens to the most delicate of upholstery. Whatever you need cleaning, if you want the best results, in the least time, for the best price, look no further than the Brent home and NW8 office cleaning specialists.
Hiring Professional Brent Cleaners Means More Free time for You
As a home owner you or landlord there are a number of benefits from using professional cleaners NW3, some of which are more obvious than others. It goes without saying that you want to protect your investment and ensure that it remains in top condition, there are several more personal reasons why you might be interested in using our services. Think back over the last few weeks and add up all the personal time that you have had, those little moments that have been just for you. Now add us all the time that you have spent cleaning the bathroom or the kitchen, either as a big project or just the little bits and pieces on a day to day basis. Unfortunately, at the moment too many people are spending more time cleaning than they are with their friends and family, or just with their feet up relaxing and recharging.

Our professional cleaning services are here to give you that time back. Commercial products often flatter to deceive and before you know it, you need to clean yet again. With professional products and equipment you get a truly deep clean in a fraction of the time, as our combination of steam and gentle cleaning products ease through all types of grim and dirt, even in the hard to reach places. Save yourself hours with a quick phone call on 020 3743 8174 today.

Not only that, everything is flexible around you. If there is only a small window where you are home and would like a cleaner we will fit into it. We also pride ourselves on the flexibility that we offer, because we know that different people and different households need different sorts of service. Whether you just need a bit of one off help to spruce things up a bit, or would like regular help, whatever the schedule you demand our dedicated teams of Brent cleaning professionals will be there to help.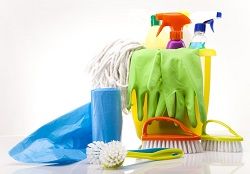 In a similar way we are just as flexible with our NW8 commercial cleaning projects. We understand that some businesses prefer to have us working around their staff during the working day, while for others that is simply not practical. As a result, you can request that we come in at the end of your working day, locking up after ourselves and leaving only the pristine working space as evidence that we have been there. Whichever service you choose you know that it comes with the same levels of quality and service that have made us famous for over a decade.
Fast and Effective Cleaning Ser that You won't Be Disappointed With!
There are some benefits to using professional cleaners NW1 that you might not have thought about. For example, not everyone knows the benefits that it can have for their staff. Studies have shown that there are huge benefits in terms of health (and by extension the number of sick days) taken by staff who work in a clean office, as well as the obvious benefits of feeling more upbeat and productive. By taking the cleaning duties off their shoulders and placing it squarely on ours you are also increasing their productivity for the business. Millions of man hours are lost every year across the UK by members of staff who are doing cleaning rather than their primary job. Let your staff do what they do best, by asking us to do what we do best!

Feel free to continue to browse our pages for full information on the wide range of NW8 cleaning services that we have to suit all budgets, lifestyles and across both commercial and residential projects. If you can't find exactly what you are looking for here, why not our friendly customer services team on 020 3743 8174 because if you have a cleaning job which needs doing, Brent Cleaners has been here to help for a decade and is still here to help today.