Start Living In a Cleaner Household With Our Brent Carpet Cleaning NW1 Service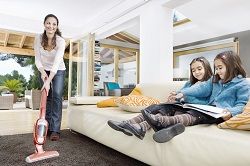 Mud! Drinks stains! Everywhere: spilled all over the carpets, trodden in over time, through the front door, through the back door, with little thought at all for the consequences. Do you live in a property in Brent that has carpets? Have these suffered over the years from dirty shoes and drink stains? Or perhaps they are simply old and are due a good clean? Then look no further. At Brent Cleaners we provide a thorough, professional Brent carpet cleaning service which will leave your carpets looking as good as new. All you need to do to start this process is give us a call on 020 3743 8174.
Keep Your Carpet Clean with the Help of Our House Cleaners in Brent NW1
Keeping a carpet clean is never an easy thing to do. Every day carpets are trampled over with work shoes, school shoes, football boots, running shoes... dragging all sorts of outside muck in with them. Even if you are the sort of person who is really strict, and asks people to take off their shoes at the door, there is still always that one person who forgets or ignores the request. Besides, over time carpets will naturally become dirty anyway, even with the best will in the world. And how about all those drinks and meals and parties you've had or hosted over the years? How about that red wine spillage, right in the middle of your best carpet in the lounge? Sometimes these things just cannot be avoided. Of course you can always do so much yourself, getting on your hands and knees and giving the carpet a good scrub. But this never quite does the job, and often even wears the carpet out, leaving one looking noticeably worse than the rest of the carpet. None of this is necessary.

Instead, why not give us a call on 020 3743 8174 and find out more about our Brent house cleaning team? With extensive professional training and experience, our NW3 cleaners are on hand to deal specifically with your carpets. We will chat to you beforehand, listen to your exact requirements, including how many carpets you would like cleaning, and we will then work with you to arrange a time and date that suits you most for our team to come in. You can request this for anytime you like; whilst you're at work, home, even at the weekends! Our Brent cleaners are on hand seven days a week. We will even do our best to cater to last minute and urgent call-outs.
Depend on Our Friendly and Reliable Brent House Cleaning Team
You ma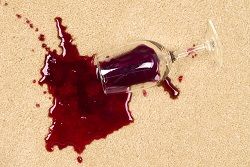 y also be interested to hear about our other cleaning services, which can be performed alongside our NW8 carpet cleaning service. We also offer a NW8 upholstery cleaning service for those specialist materials that cannot be cleaned in the usual way. You can choose this as an option at the same time you book your carpet cleaning, should you wish. We also offer a full NW1 office cleaning service especially for the professional workplace. We realise that presentation is vital to any business, as well as at home.

In fact, we at Brent Cleaners offer a multitude of NW3 cleaning services. We offer what we believe to be the best value for money out there. What's more, our NW1 cleaners are friendly, reliable and will not get in your way. So give us a call today on 020 3743 8174 and you can clean those carpets right up. It won't just be a case of living in a cleaner household, it will be a case of living in a household that offers a noticeably higher than usual sense of comfort and luxury. How will the neighbours ever compete?