You'll Have A Clean Property To Be Envied With Our Brent House Cleaning NW1 Service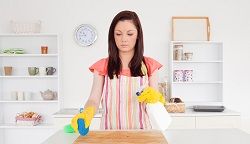 Brent house cleaning couldn't be easier with Brent Cleaners. Introducing a NW8 cleaning service like no other, our team of professionally trained cleaners have what it takes to turn your property around, making it spic, span and as good as new. And the best part is, it is all very easy to organise. You just start by giving us a call today on 020 3743 8174.

Of course there are numerous reasons why it might be a good idea to bring in a cleaning service NW3. In the day to day busy bustle of life there just is not enough time to get everything done. Working hours are long, the commute feels even longer. Then there's cooking dinner, not to mention sorting out the kids and maybe (just maybe) having a few moments to crash on the sofa with a glass of wine? Or perhaps it isn't the day to day cleaning that's such a problem. Perhaps instead your property is in need of a deep clean, which will inevitably take hours, and you just cannot find the time needed to carry it out?
Highly Trained Brent Carpet Cleaners and Cheap Cleaning Help is What We Can Offer You
Our Brent domestic cleaning team can and will help you out. Our team is constructed of especially trained, extensively experienced individuals who, together, will visit your property at a date and time that suits you, and carry out whatever cleaning you would like them to do. And of course, this can all be arranged beforehand when you call us. We will spend time listening to your exact requirements and then provide you with exactly the right service accordingly. If you simply request an all over deep house clean NW3 then we'll get straight onto it. Areas covered will include (but are never limited to) bathrooms (toilets, showers, basins, bathtubs, removing mould and mildew etc.), kitchens (cleaning away grease, wiping surfaces, top of units, cleaning inside of oven, fridge, microwave etc.), bedrooms (dusting, polishing, hoovering, glass cleaning etc.); basically anything and everything you think is important for you to enjoy a clean house. And, as a bonus, our Brent cleaners won't use any of your own cleaning products. They will arrive fully prepared and loaded with scrubs, brushes, scourers, mops and all cleaning products needed, meaning that there is no extra expense to you at all.
24/7 Professional House Cleaning Help in Brent NW1
Our NW1 cl
eaning services are available seven days a week, so you can book us in during the week while you are at work or at the weekend if you prefer, all by calling 020 3743 8174. Our cleaning services are not limited to houses and flats, either; we also offer a full NW8 office cleaning service for those who need to add a sparkle to the professional workplace. For an extra small cost we also offer a NW1 carpet cleaning service, for which we use a special machine designed to remove any tough stains and generally freshen up your carpet. Further details about these services can be found on our website.

So do not hesitate: pick up the phone today and dial 020 3743 8174 to get through to one of our Brent Cleaners team members, who will have as much time for you as you need so you can plan out exactly what you would like from us. When it comes to payment, we believe that you'll find our prices very competitive. After which, all that is left for you to do is put your feet up and let us do all the work! You'll have a clean property to be envied and then maybe you can finally think about cooking that dinner...